Located in the Port of Ios, Greece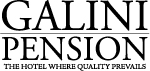 Photo Gallery
Local Information
Travel Information
Contact Us
Phone: +30 22860 91115
Fax: +30 22860 91890
Email:

BOOK ONLINE
Local Information
Ios Port
One of the most natural and beautiful ports in the cyclades.As well as being close to some of the most beautiful beaches you will also find a good selection of shops,restaurants,coffee bars etc.Frequent bus service to bring you to and from Chora and Mylopotas all only a few minutes away.
Chora
Is between Ios Port and Mylopotas.Beautiful quaint streets surrounded by white traditional cyclades buildings,and there you can find a variety of shops, restaurants ,bars and night clubs etc.
Things To Do
Recommended Beaches
Yialos
Mylopotas
Koumbara
Tzamaria
Manganari
Agia Theodoti
Kalamos
Kolitsani
Valmas
Plakoto
Psathi
Other
Ios Archaeological Museum
Skarkos-Prehistoric Cycladic Settelment
Homers Tomb-The Tombstone Of The Famous Poet
Paleokastro-Old Castle
Odysseas Elitis Open Air Amphitheatre- Hosts Numerous Cultural events ,Concerts and Plays
The Windmills Of Ios Island
The Lighthouse Of Ios
We hope you get enough time on our beautiful Island to see and enjoy all the beaches and areas that we have recommended for you, Galini Pension, Ios Island, Greece.